'Den Herberg' a passion that got out of hand ...
In 1998 Bart Devillé had the idea to move to France with his family to make wine. His wife, Ann Heremans, considered this too risky as they were raising five children at the time. Ann then sent her husband to the open day of Coovi in Anderlecht. Originally he was interested in starting a winegrower course until he met an acquaintance, Peter C., who was teaching the brewing course at that time. Bart was soon persuaded to take this course. This allowed him to stay in Belgium and brew all year round, whereas in viticulture everything depends on one harvest a year. Bart and Ann took the course that same year.
The experiments quickly started in our own kitchen. We made the first brews in large, old soup kettles taken over from an industrial kitchen. This allowed us to make 200 liters of beer per brew. The different brews received a number or letter on the crown cap. Friends came to taste it and liked it. There are still friends who reminisce about "the 12 or the 15, that was a good one". More and more people stopped by to buy our beers.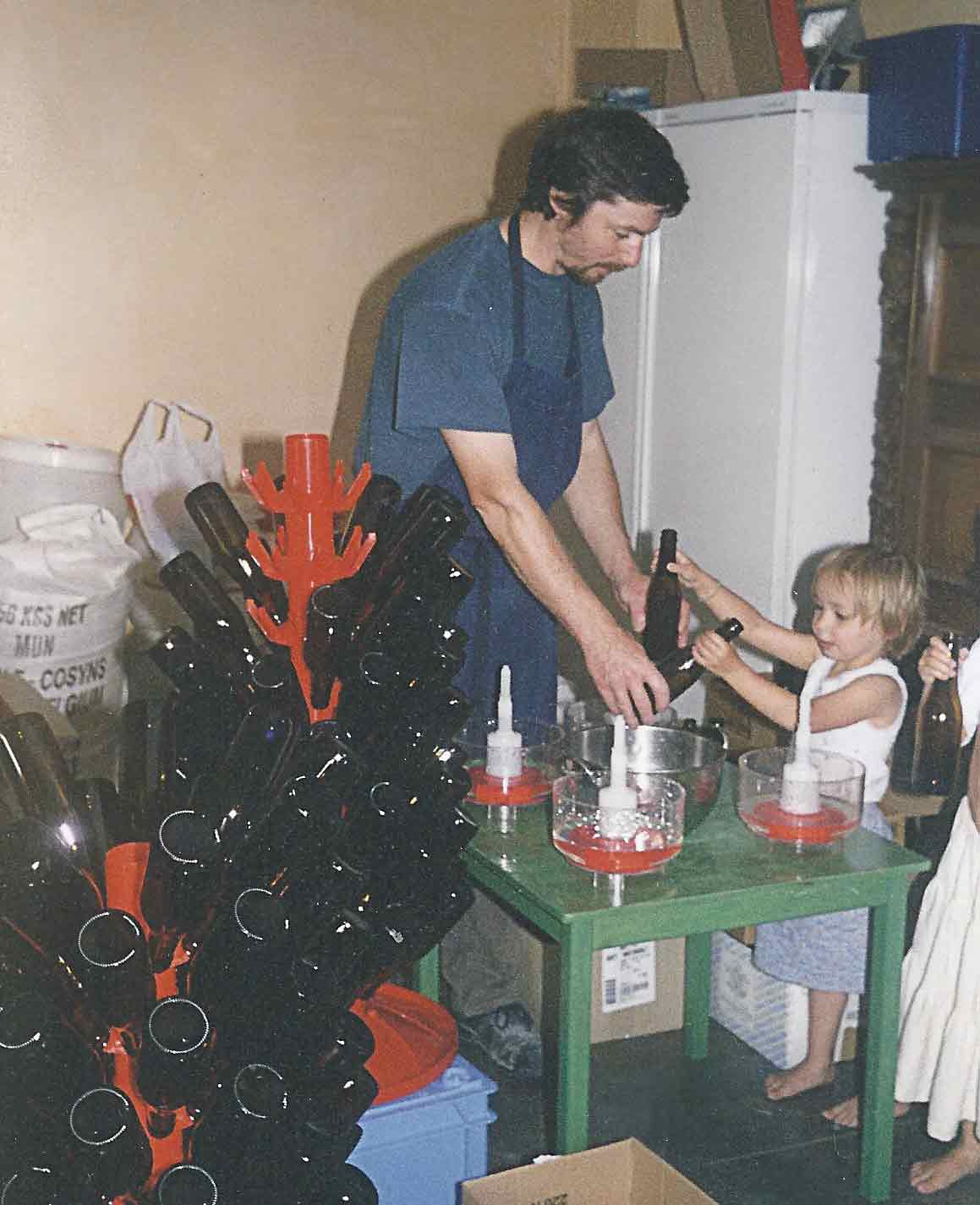 In the year 2000, they bought their current building in Buizingen. It had been empty for several years and was originally intended as a storage area for Decodal, the couple's construction company. Afterwards, the idea of turning it into an official brewery grew. Bart was looking for second-hand material to expand his brewery. He used old milk cooling tanks to make the kettle and the lauter tun. Everything was finished with mosaic tiles, installed by Bart and his team.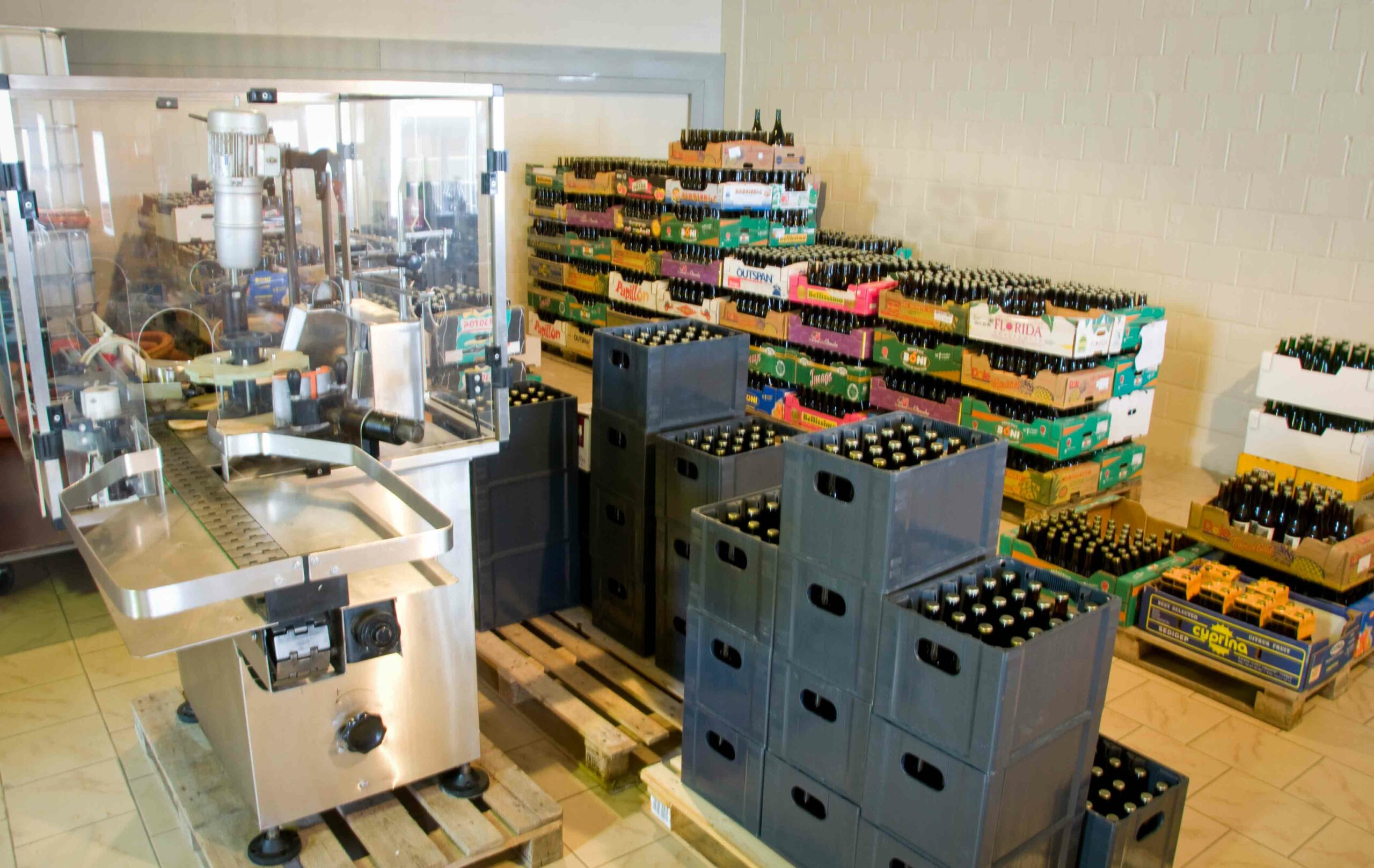 When they built the brewery, they also thought about selling the beer. The building used to serve as a café and banquet hall "De gouden lantaarn" (The Golden Lantern). The idea of reviving that café was born. Unintendedly, the café was finished before the brewery. Café Den Herberg opened on February, 1, 2007. It soon became a family affair: Bart as brewer, Ann and eldest son Akke behind the bar.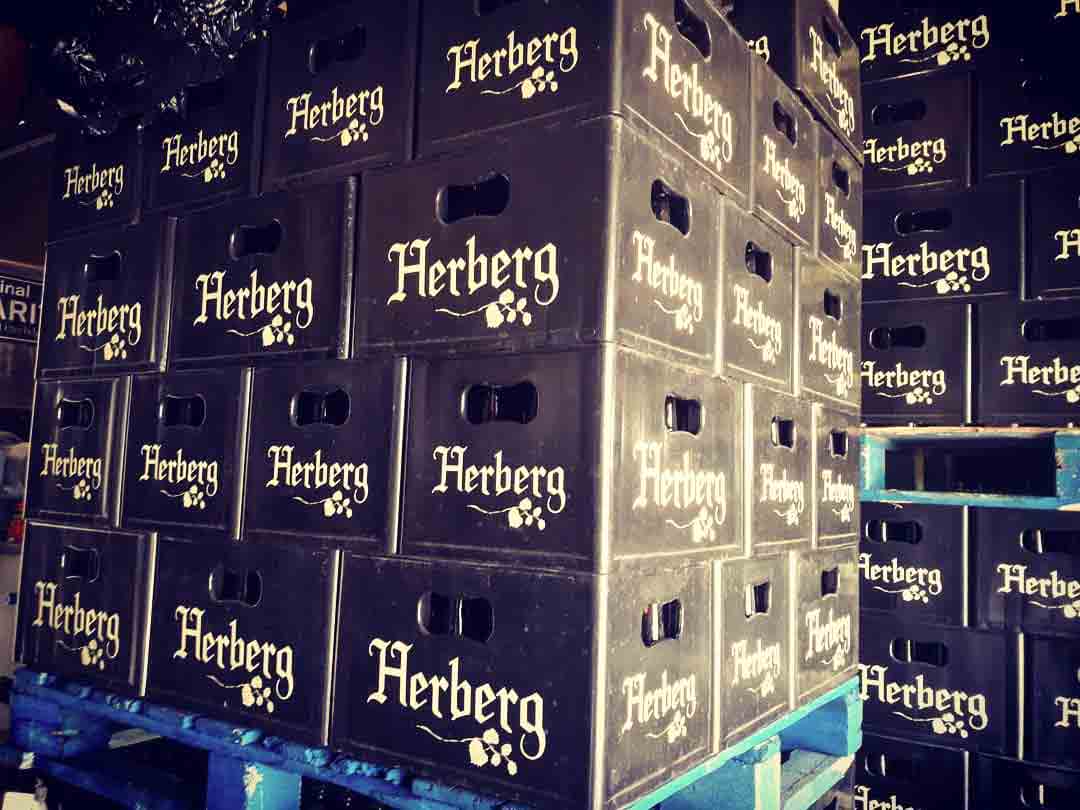 In the early years, a lot of work was done manually, like bottling and labelling. Bottle by bottle was taken in and out of the filling machine. The labels were passed through a rolling machine one by one and stuck on. A little later, a second-hand labelling machine was purchased. We placed the bottles in large apple boxes, later in neutral bins, and a few years later we had our own customized bins with a logo. In 2015, we purchased a fully assembled second-hand bottling line. One year later, two large yeast tanks for 4 brews.